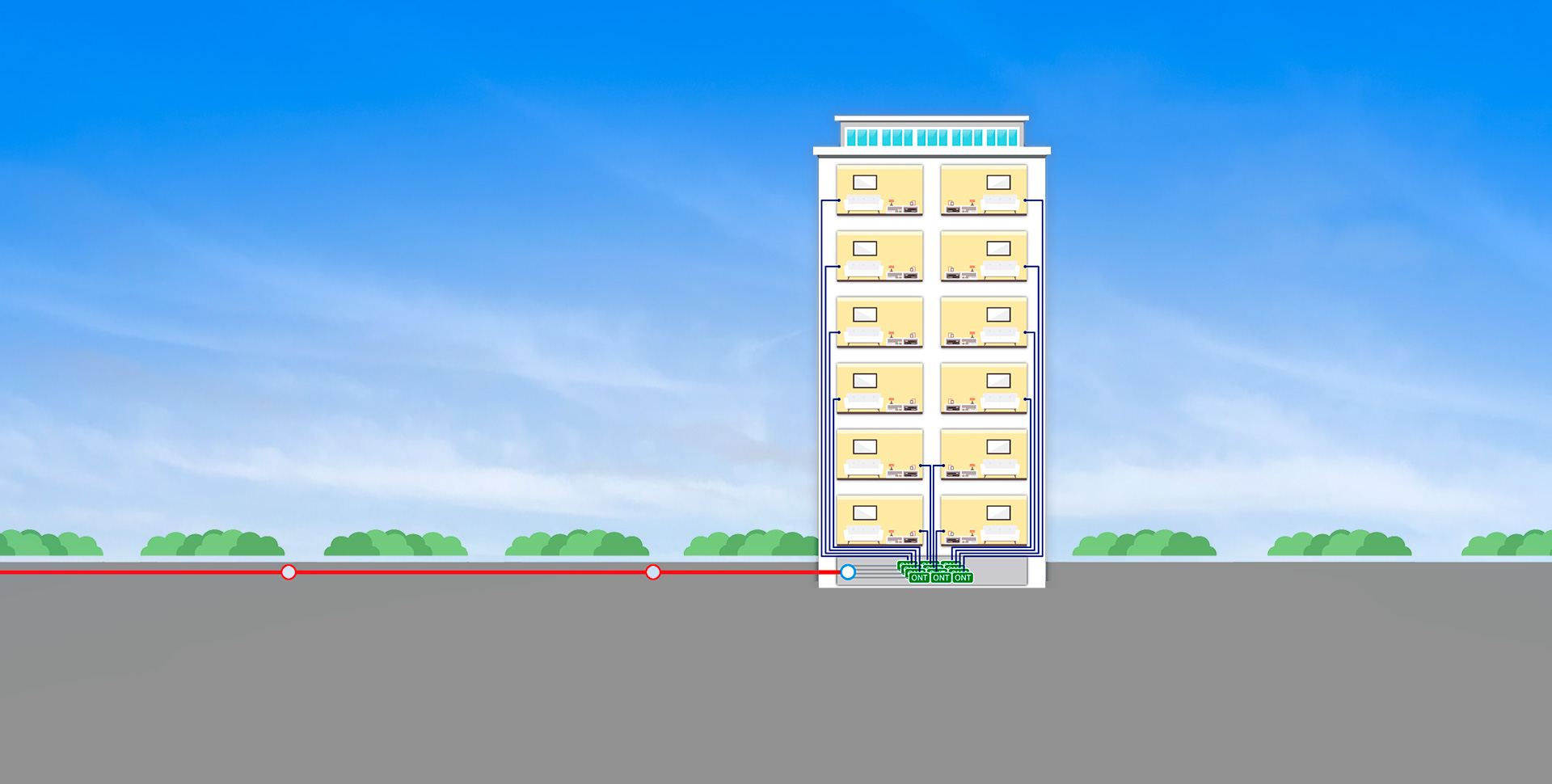 ISM is bringing its experience in managed fibre networks to the Private Rental Sector. Our data distribution model is filling the divide that rapidly opened up as the apartment development sector moved from build to sell, to build to rent.
OUR MODEL PROVIDES
---
1. RETURN ON INVESTMENTS
Our platform achieves a return our clients investment in the telecommunications infrastructure of their development by effective partnerships with telecommunications service providers.
2. COST SAVINGS
Our Platform uses a passive optical installation which is cheaper than current conventional methods In fact by integrating our system with other networks such as CCTV and lighting a developer can realise significant savings by avoiding costly replication.
3. SCALABILITY
Where applicable, our platform is fully scalable, or modular. It allows the developer to install infrastructure in stages, as demand dictates. This is a major advantage over conventional telecommunications/data infrastructure, where the method of installation necessitates a complete fit out of the buildings, months or possibly even years before the buildings are tenanted.
4. FUTURE PROOFING
The huge carriage capability of the modern fibre optic cable, together with the universal commercial acceptability of the passive fibre optic system, makes this a wholly future-proofed installation.
5. POST DEVELOPMENT MANAGEMENT
Our services go further than pure design and installation. By monitoring and managing the systems on behalf of the owner we will ensure best industry standards of reliability, security, recovery and return on investment.
6. ASSET ATTRACTIVENESS
The Open Access Platform™ comes with many value-added benefits to enhance a development. The freedom of choice of service provider can be a deciding factor for a foreign company when choosing where to set up their operation. Combine this with its environmental benefits, safety, security, resilience and the vast capacity our Open Access Platform™ offers the developer a true performing asset.